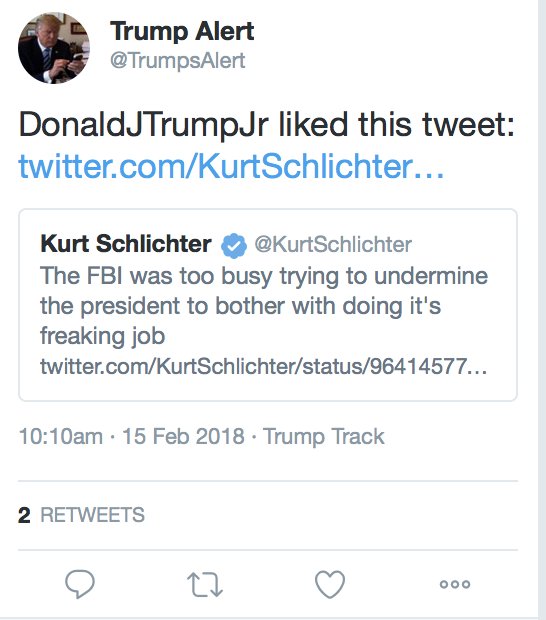 Special counsel Robert Mueller has investigated Trump Jr.'s Russian ties, including a June 2016 meeting at Trump Tower with a Russian lawyer. Emails setting up the meeting show the president's son sought political opposition research on Democratic presidential candidate Hillary Clinton.
Michael Flynn Jr., the son of former Trump National Security Adviser Michael Flynn, who pled guilty to lying to the FBI about his conversations with Russia's ambassador during the 2016 campaign, made a similar move on social media, retweeting a far-right activist's tweet declaring "FBI incompetence."
Tuesday's shooting at Stoneman Douglas High School killed 17 students and adults and left dozens more wounded.